After three days of furious declines in the market culminating with the worst 3-day stretch for the Nasdaq since the financial crisis which entered a correction, stocks rebounded on Tuesday on the back of oversold conditions which approached the March puke…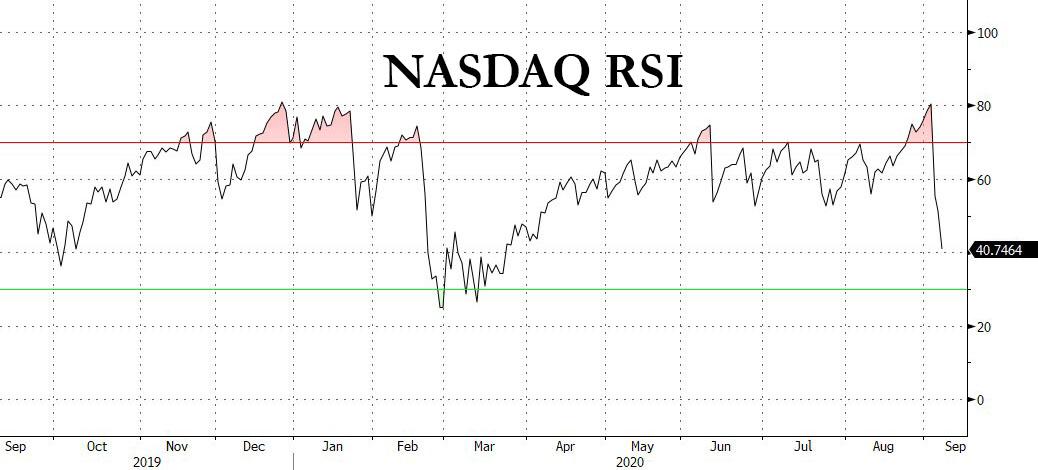 … as traders, algos and Gen-Z BTFDers ignored news that AstraZeneca had paused covid vaccine trials after a participant in the UK developed an unexplained illness potentially crippling the race for a vaccine, and causing a "ripple as markets question recent vaccine optimism," according SVB Leerink analyst Andrew Berens said. Then again, with futures some 20 points higher from Tuesday's close, it doesn't seem like pessimism will be allowed today as a 4-day selloff would be catastrophic for market sentiment, and as such look for a green close with the blessings of the Fed.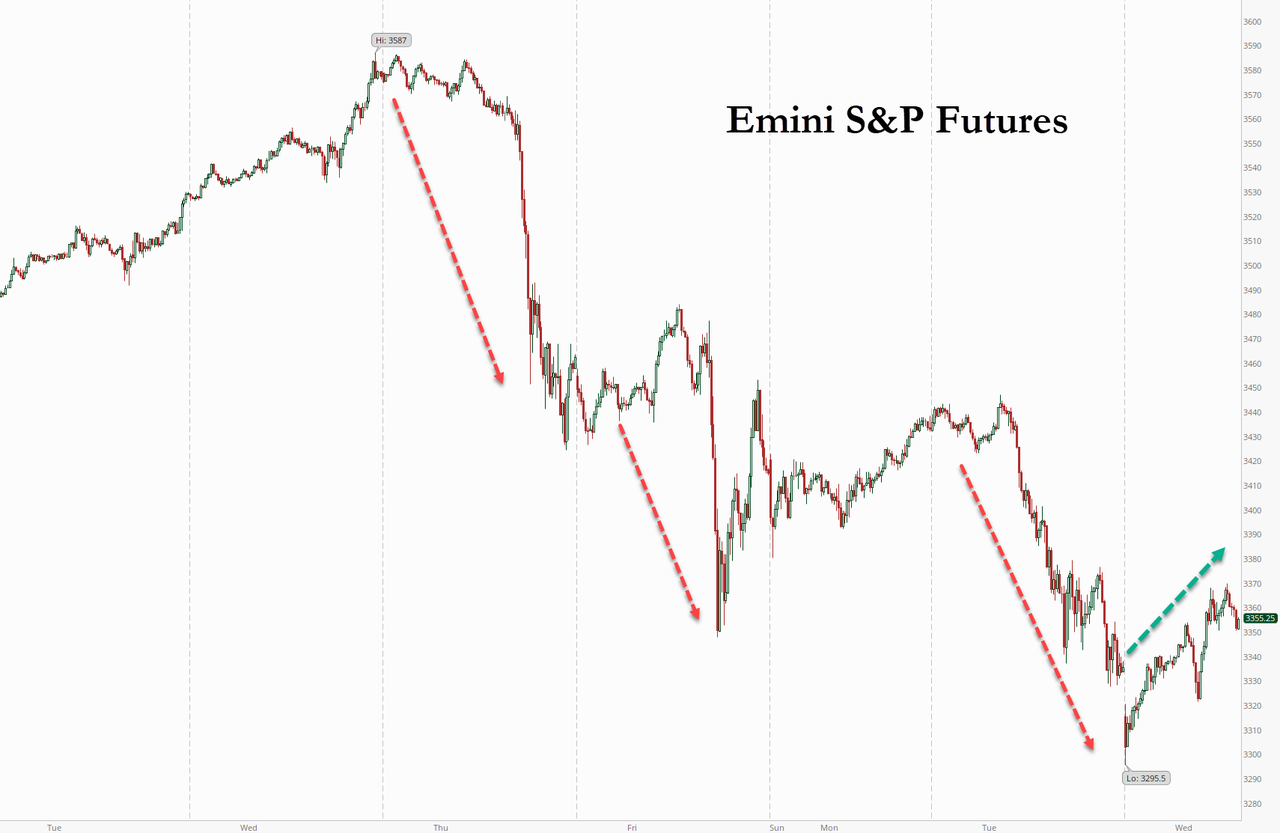 And with all eyes on the Nasdaq, it was imperative to find some support which is what the 50DMA has conveniently provided.